Canada is often ranked as one of the most liveable countries in the globe and is often a top choice for travellers. This North American country draws thousands of tourists each year, thanks to its stunningly beautiful waterfalls and snow-covered mountains. Canada is a popular destination for Pakistani tourists. If you plan to visit Canada, you will need a Canada Tourist Visa.
We have provided a detailed guide to help you apply for a Canadian tourist visa from Pakistan.
You will need a visa to Canada if you are not a dual-national or hold citizenship of Canada, the United States, or any other country except Pakistan. If you have dual nationality, however, you might only require Electronic Travel Authorization to allow you to enter the country.
Let's first discuss the requirements for Canada Visitor Visa eligibility and the application process. Next, let's look at the most common types of Canadian visas one can apply for.
TYPES CANADIAN VISAS
The main categories of Canadian visas
Also Read This: How To Apply For Canada Visit Visa From India
These are the types and categories that the Canadian government offers for visas.
Visitor visas

Work visas

Student visas

Visas for Business Immigrants

Visas for Express Entry Program

Visas for Permanent Residence
You must determine which visa is best suited for your purpose before you apply for a Canadian Visa from Pakistan. A Canada Visit Visa is required if you're only travelling to visit family, and friends, or for recreation purposes. If you plan to study or work in Canada you will need a Student Visa. These are also known as Temporary Visas. These visas can be used to show that the applicant intends to stay longer in the country, such as a business immigrant visa or permanent residence visa.
The type of visa you need must be chosen according to your intended purpose. We'll focus on Visitor Visa. This is also known as TRV.
(TRV)

CANADA TEMPORARY RESIDENT VISA.
TRV is a visa that is issued for the short term and allows visitors to stay in Canada for up to 6 months at a time. These visas can be issued to individuals who wish to visit Canada for a limited time (6 months or less). Canada Visitor Visas are usually used for tourism, business meetings and family visits. This visa does not allow you to apply for a job or enrol in a course. You cannot also apply for Canadian citizenship, receive health insurance, or request any government documents while you are in Canada.
After you clarify your purpose of visiting Canada, and you have been admitted to a short-term program, you can apply for a Canadian visitor visa.
TYPES OF CANADIAN TEMPORARY RESIDENT VISAS
Canadian is offering several types of Temporary Resident Visas that anyone can apply for.
These are the main types of Temporary Resident Visas, based on the purpose and type of visit.
Canada Visitor Visa This is the most popular type of visa that Pakistanis apply for. It's also known as Canada Tourist Visa.
Canada Super Visa – This visa allows grandparents and parents of Canadian citizens and permanent residents to visit their loved ones for up to 2 years.
Canada Diplomatic Visa and Official Visa: Officials and diplomats from the government can apply for this visa to travel to Canada for official purposes
Canada Courtesy Visa This visa is for government officials and diplomats that do not meet the requirements of the Diplomatic and Official Visa
Facilitation visa: Canadian citizens of dual nationality who don't have Canadian passports may enter the country with this visa
Business Representatives and Business Delegations Visa – This type of TRV can be issued to business executives or delegations that intend to travel to Canada to attend seminars and workshops, conferences, and trade shows, among other things.
Dual Intent Visa – This visa category is for people who plan to apply for permanent resident visas during their stay in Canada.
ELIGIBILITY CRITERIA CANADA VISITOR VISITOR VISA
You must fulfil the eligibility criteria to be able to enter Canada
These are the main criteria for obtaining a Canada visitor visa (or any other temporary visa).
At least 18 years of age must be the primary applicant

A government-issued passport must have at least one blank page for stamping visas (except the last page).

The passport should be valid for at least 6 months.

Translate your identity, education, and family documents in English or French

There are no criminal convictions or violations of human rights related to immigration.

You should have enough money to pay for your stay in Canada and the visa application fees.

You have enough connections in Pakistan (family, job, university, etc.).

 

To convince Canadian visa officers that the applicant will return to Canada at the conclusion of the visit
You must meet certain requirements to obtain a Canadian tourist visa for Pakistan.
An itinerary must be prepared for all the places you will visit in Canada.

Details about hotel and flight bookings

If you plan to stay with friends or family, they will need their information.
These requirements can vary from one case to the next. You will be given a list of all documents you need once you sign up for the official Government of Canada website. However, failure to comply with these requirements could result in your visa application being rejected. Sometimes, however, the visa officer might ask you for additional evidence from their consulate.
MULTIPLE VISA VS SINGLE ENTRY VISA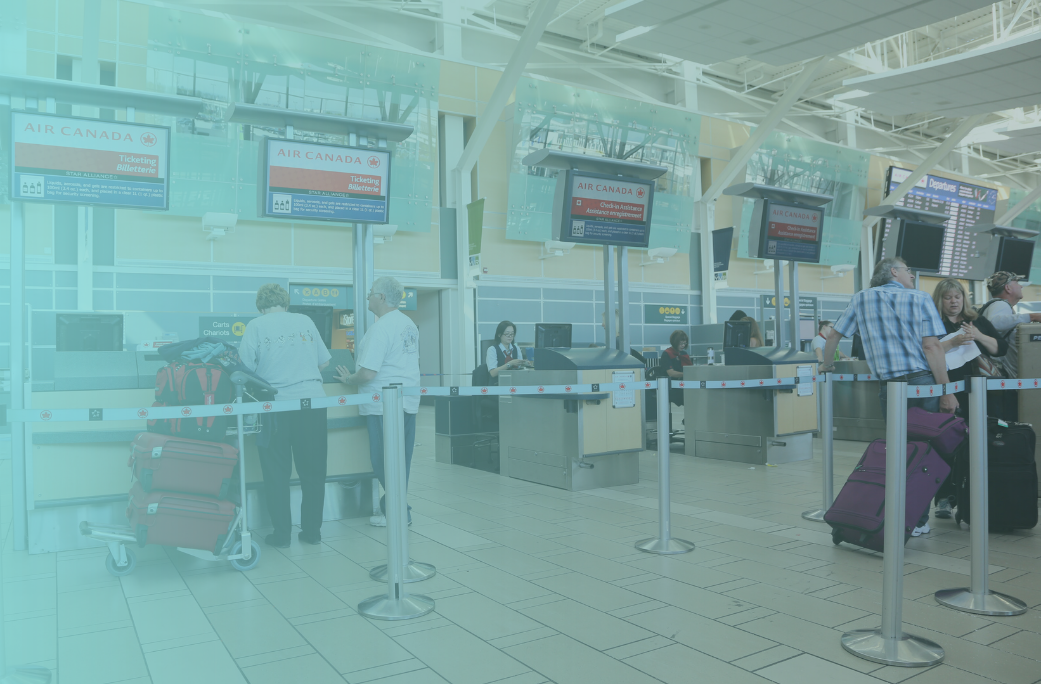 All applicants are considered for multiple entry visas through an automated system. All Canada Visitor Visa applicants will be initially considered for multiple entry visas, which allow them to enter the country multiple times within a specified period.
Multiple entry visas are usually valid for 10 years and allow you to stay in Canada for six months. The single-entry visa permits you to only visit Canada once.
Visa officers can issue visas at their discretion. This depends on your purpose for visiting Canada and any ties to Canada.
The border officer may stamp the date on your passport or give you a visitor record indicating the date that you must leave Canada.
LIST REMAINING DOCUMENTS
The following is a list of documents you need to submit to get a Canadian visa to Pakistan.
Valid passport

Identity documents, such as a National Identity Card or Family Registration Form, are required.

 

)

Completed Canada Tourist Visa Application Form

To prove funds, a bank statement or financial statement may be used.

Complete itinerary including flight and hotel bookings

A letter of invitation

 is required if you're visiting family or friends in Canada.

It is proof of the relationship

 if you visit your immediate relatives, such as parents and siblings, or children.

Information regarding the immigration status of family members and friends visiting you

Your family members or friends should have bank statements

Documents related to education (diplomas or degrees)

A letter from your employer outlining your contractual obligations to return to your country

You must sign a property lease, rental agreement, or deed

 to prove your intent to leave Canada following the expiry date of your visa.

By submitting court documents and police clearance certificates, you can prove your innocence.

Medical records

A cover letter to Canada explaining why you should get a visa
Two photographs were taken within the last six months. 

Please make sure that your photos comply with the Canada Photo Requirements
More information about Travel insurance is available in our detailed guide
HOW TO APPLY FOR CANADA TOURIST VISA FROM PAKISTAN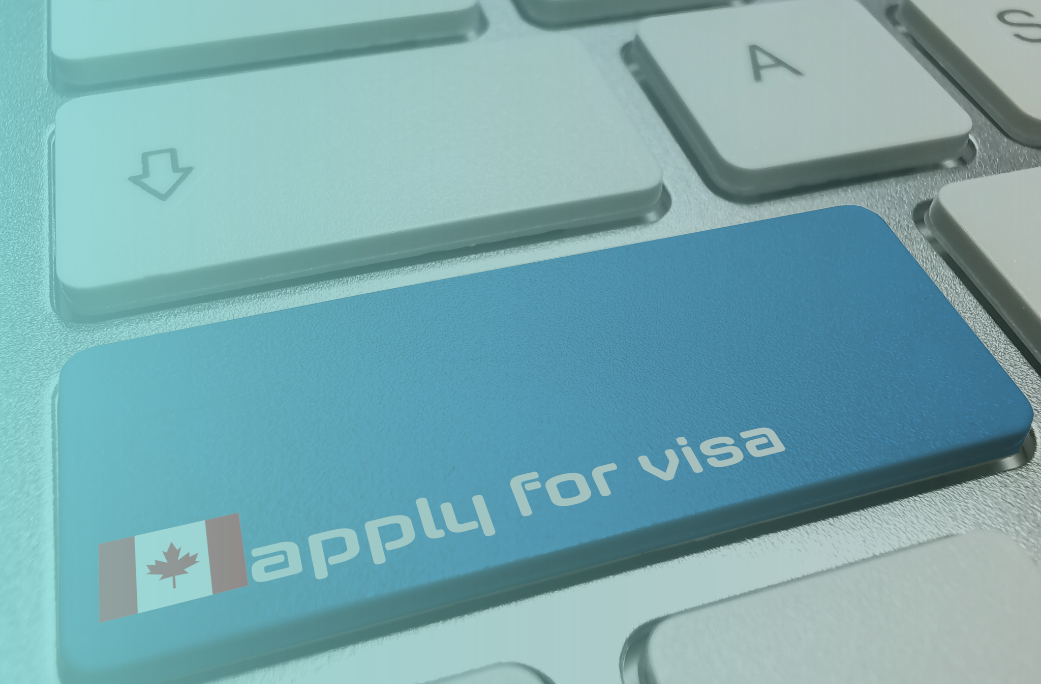 Either you can apply online, or on paper. Two ways to apply from Pakistan for Canada Visit Visa
Online application

Manual application
It is possible to apply for Canada Tourist visas online. It is quicker and cheaper than applying for Canadian visas by mail.
Online applications will notify you if any information is missing or incorrect. However, applicants who apply in person will still need regular mail to send and get documents. This can be time-consuming.
To complete your application, you will need to visit either the Canadian Consulate in person (or online).
How to apply online for a Canadian tourist visa.
Step 1. Go to the official Government of Canada website and click "Immigration and Citizenship". Then click "Visit." "
Step 2. Click on 'Find out whether your visa needs to be redirected. To determine if you need a Canada visitor visa, or an ETA, you can fill out a survey.
Step 3. Once you've been found eligible for a visa, click on the "Apply For A Visitor Visa" button. The page will contain all information regarding the application process.
Step 4. Once you have finished reading the information, click "Apply" on the top navigation bar. Step 4 After you have read the information, click on "Apply" in the top navigation bar. For further instructions, you need to click on "Apply to visitor visa".
Step 5. To apply for a Canada visitor visa you will need to click on the "Register" button
Step 6. Now, you can register for an IRCC Secure account with either a GC Key (or a Sign In Partner) and provide your Canadian online banking details. Sign up with a GC Key to get redirected to the correct page.
Step 7. Log in to start working online on your Canadian visa application.
Step 8. Upload scans and pay the application fee
Step 9. It may take up to 5 days for applicants to appear on your IRCC Account.
Step 10. Once your application has been approved, you will need a visa to enter Canada.
Step 11. Once your Canadian visa application is approved, you'll need to send your passport to the consulate for stamping. There will be a processing fee.
Step 12. Once you receive your passport stamp, verify them.
You can now start planning your trip.
CANADA TOURIST VISA FEES
Do you want to know the cost of a Canadian visitor visa? This is the breakdown of Canadian visa fees in Pakistan for 2020.
| | |
| --- | --- |
| Fee Type | Amount in Canadian Dollars (CAD) |
| Visitor visa application fee | $100 |
| Visitor visa application fee per family (five people or more) | $500 |
| Per person extension | $100 |
| Biometrics per person | $85 |
| Biometrics to a Family of 2 or More | $170 |
CANADA TOURIST VISA PROCESSING TIMES
Visa processing times vary for every application. Your case may be different. It takes between 10 to 35 business days for a Canadian visa to enter Pakistan from Canada.
You have been granted a visitor visa by the Consulate of Pakistan to Canada. It is essential to answer all questions and provide a reason.